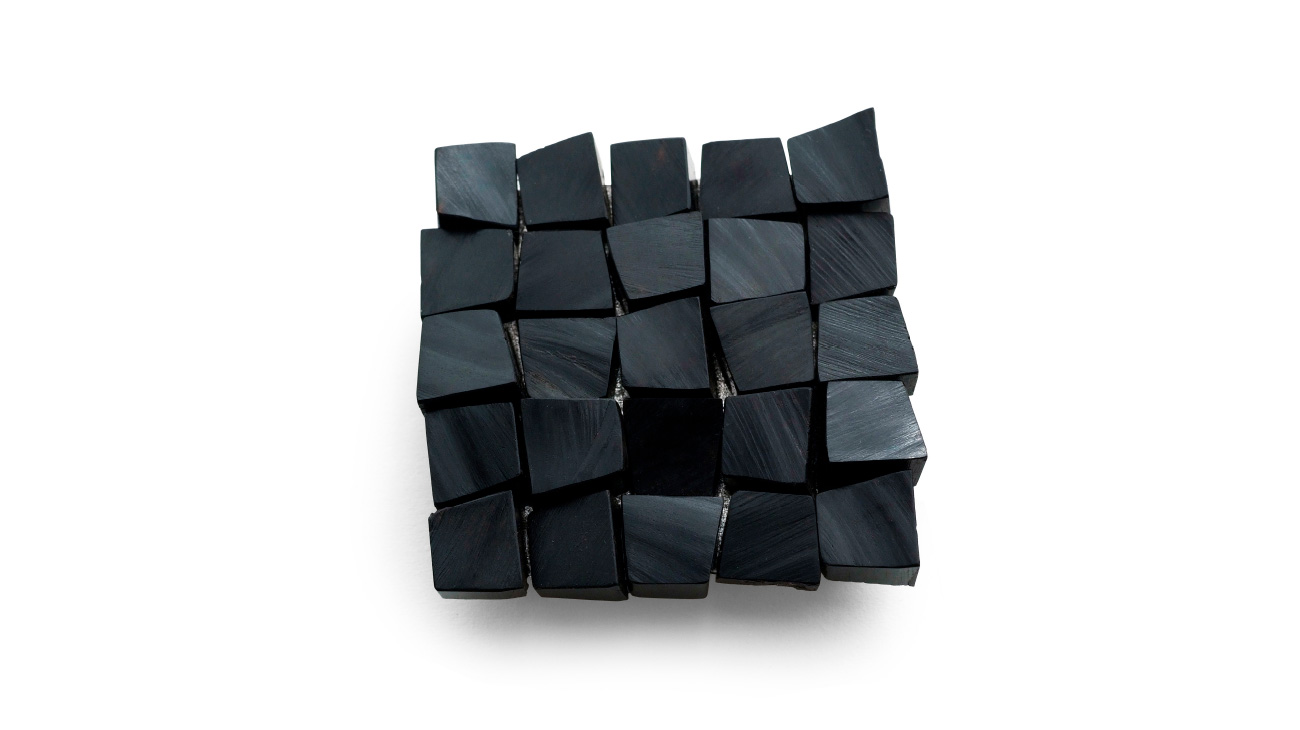 Stenia Scarselli
I grew up in Volterra among a family of alabaster craftsmen. My father is a sculptor and from a very early age he encouraged me to work with my hands. In the early 1980s I started experimenting with jewellery creation and the themes of totems, structures, cuts and empty spaces started to emerge and become part of my creative dimension. I am still exploring and developing these themes today. I use silver and gold alongside pearls, diamonds and wood, in particular ebony. Colour does not appear much in my jewellery except for some pieces that have enamel finishes. Contrasts interest me, placing humble materials alongside more precious ones.
I rarely design my jewellery beforehand. I might quickly make a paper model but usually an idea takes shape in my mind and I then transfer it instantly into its metal form. My creations have the trademark of architectonic shapes that I often want to make bigger as if my sculptural history is trying to free itself.
The source of my inspiration for new shapes is ever more varied. Everything around me is a stimulus for my work but nothing in particular is reproduced. The idea to create something is already within me, in my subconscious. It's just a matter of when the idea decides to take shape. This can happen at any time.