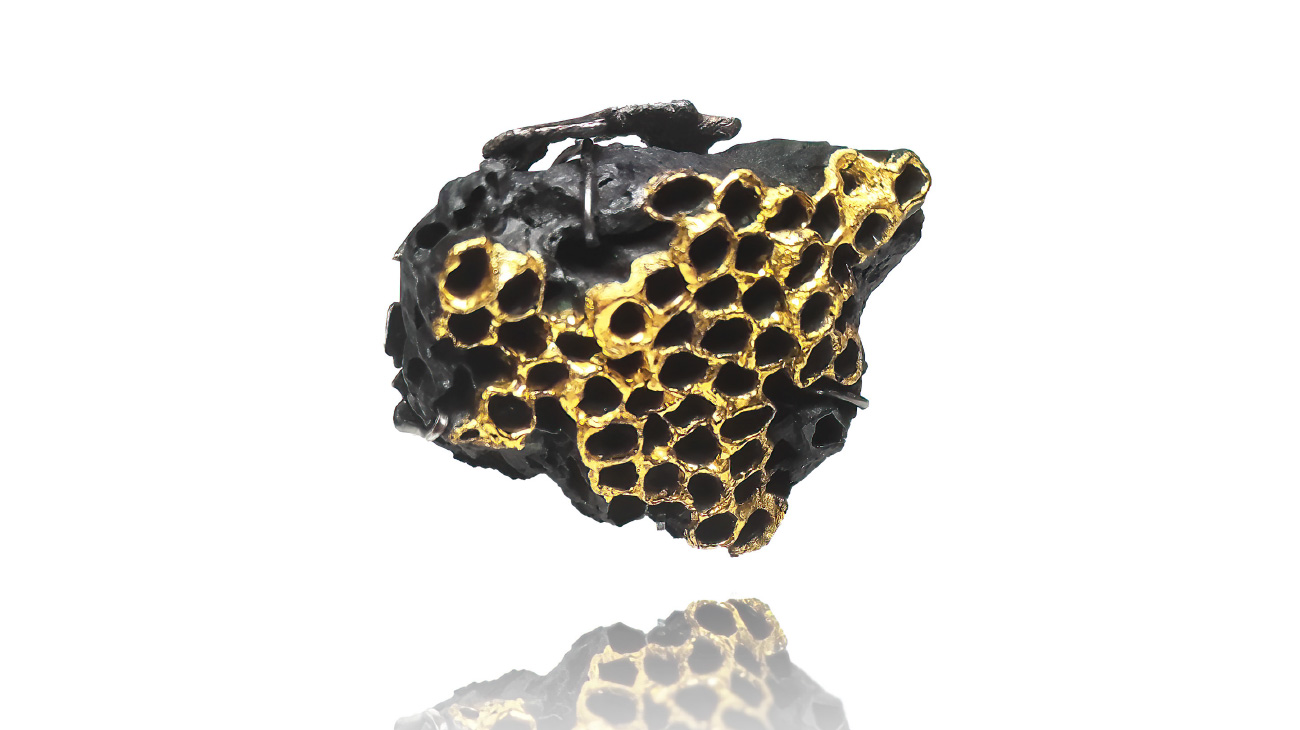 Mariagioia Maffucci
Always fascinated by the world of art, after the Artistic Diploma and the Degree in Art History she enters her brother's ceramic laboratory as a collaborator where she begins to experiment with ceramics. Since 2015 she has opened her own studio in which she creates collections, unique pieces and personalized jewels inspired by art and the natural world.
Over time, she refines her knowledge thanks to advanced training courses on the processing of porcelain, enamels and, in particular, on goldsmith techniques, maintaining constant research and experimentation that distinguish her in her artistic career.
Every single element is conceived and created by the artist, carefully choosing techniques, finishes and materials to give harmony to the final project. In her research work she combine the techniques of goldsmithing with those of ceramics in order to create unique and unconventional jewels. Each creation has its own identity and is the result of her passion for art, jewelery and ceramics as an expressive medium. Over the years she has participated in various artistic events and collective exhibitions with other potters and designers.