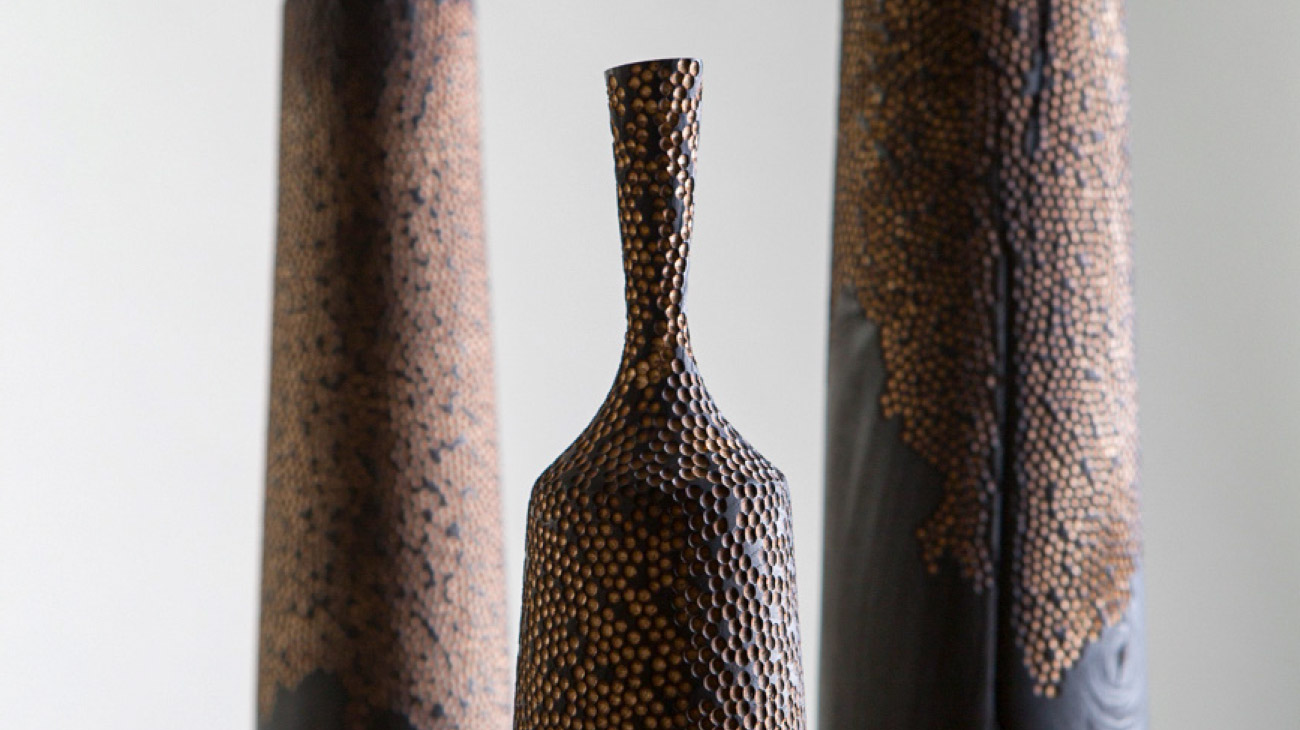 Riccardo Masini
"The object is born with the Material. Sometimes I leave Her to express herself. Sometimes She steps aside to let me speak. When She talks about herself, my task is to stay silent. Sometimes She is the goal, sometimes She is the instrument to reach the goal, sometimes She is both. In our universe We always work together. She changes me and I change Her. We have a very deep connection. Being together it is a ritual, it is silence, it is emptiness, it is everything. I exist together with her and She exists with me. We are."
My work ranges over different fields: Over the past year I have been putting all my efforts into the "Shapes and Volumes" Collection. This has been the result of a series of questions I had been asking myself. What is the meaning of 'elegant'? Is it cultural? Can it cut across different cultures? And what about the term 'refined'? What do we mean by 'the essence of an object'? One of the most inspiring quotes comes from the genius of Leonardo da Vinci:" the most extreme refinement is simplicity". I do believe that you can achieve it when you approach the essence of an object. For these works I have been using the burning process of wood to obtain a deep black color and remove any grain pattern from the wood. In this way it just becomes a black shape with some volume. Lately I have decided to remove some burned parts to permit the wood to express itself again.
Another part of my work is the Coral Collection. It started after my tour of Africa. It is a collection of dreams and memories. This type of work requires a deep connection with the wood. I just go about looking for the right piece of wood which best fits the image in my mind and then follow the wood grain and colors like a map.The search for the right piece of wood can require years. Harmony and the study of the curves in space is the basis of this work.
The latest important part of my work is the Time Collection whose goal is the cohesion between angular and sharp geometric shapes and soft curves. Two or more levels are artificially created using different carving methods of the wood. The key in this work is to use heartwood and sapwood in different ways.
Central in my work is the deep connection with wood. The use of monoblocks from which the object is obtained by removing wood rather than adding it, and the use of ancient techniques, mainly of the Cremona school (instrumental crafting, Stradivarius' methods).