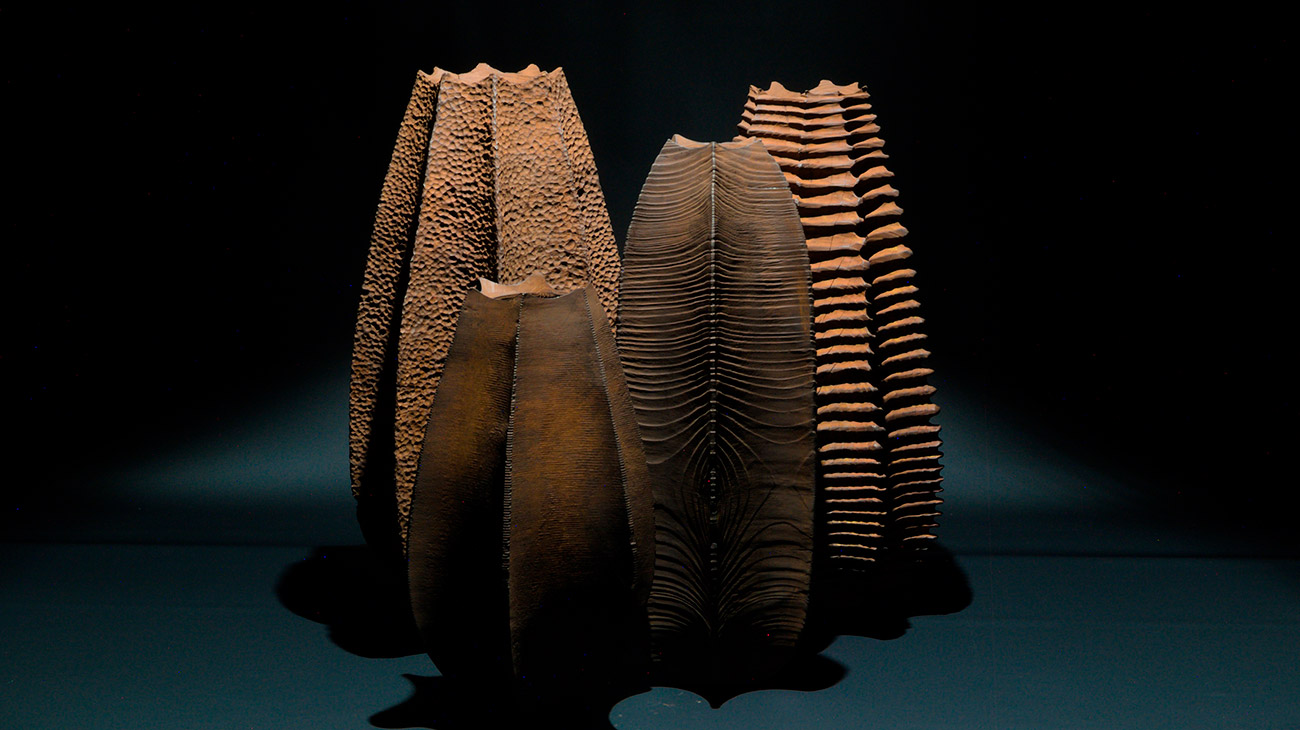 Lorenzo Franceschinis
Tricesimo, Friuli Venezia Giulia
What inspires my work is life in its simplest and most archaic form. During college I specialised in marine biology, the ocean is where life originated over 3 billions years ago, radial symmetry still dominates our environment, from the microscopical level to the architecture of our modern societies. Possibly it is because our origin is bound to these simple shapes that we inherently find them attractive.
The lathe is my tool of choice and wood the material. Muscular memory and a trained eye my designing tools. Technology has been instrumental for both my philosophical and technical development, it has brought unprecedented access to information and sharing of knowledge world wide, allowing forgotten trades to rise again through the hands of a new generation of craftsmen by choice, rather than by necessity.
Making is a constructive, fulfilling human need that encourages us to think and turn an idea into something that is more than a concrete object. It teaches us to value creativity and beauty beyond numbers and borders. It creates bridges within and between communities. I also advocate the multidisciplinary approach when designing a product. This does not only allow you to see things through different lens, it also forces you out of the comfort zone, inevitably widening your horizon. This is progress by definition.
I feel extremely grateful for having grown up in a country that has had such a tremendous influence on the world's sense for aesthetics. This district not only symbolises the cultural and historical trade center from which modern civilisation derives, where brilliant minds came in contact, it also is a statement of human achievement and progress that has been lasting for centuries and that keeps us from falling into chaos.
I believe in making people aware of the beauty that surrounds them, it is one of the most valuable forms of education in an globalised economy that defines the value of anything by price tags. I opt for recycling, the wood is salvaged from fallen trees, opening new challenges to experiment with about any species that I can find, each one displaying features that shine above all the others. I don't like to impose myself, I'm not working on a plain blank, any excess of mine stretches the distance between me and the medium, I rather look for a dialog with its uniqueness. It's a process in constant evolution, reading trees is like browsing through the secrets of time. It's the curiosity to know more about it and myself that drives me further.