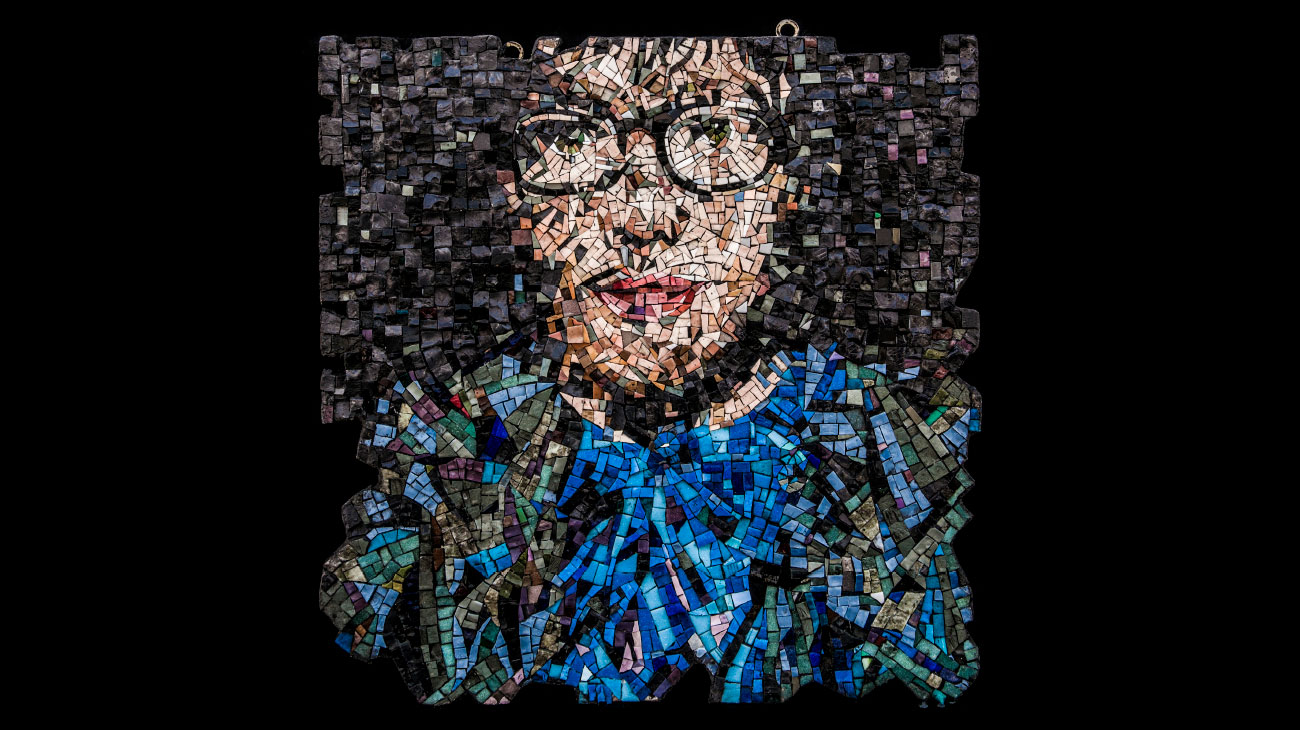 Ursula Corsi
Matter and form are the essence of my work. The goal is to give harmony to my compositions. I like to think of giving value to each individual tile for its shape, color and position in the project; at the same time the space that surrounds it amplifies its meaning. In music, notes and silence alternate, sometimes their combination makes it a unique piece; the same thing happens in a mosaic where the tiles alternate with the space.
Being born in a land where art is breathed daily has certainly helped me to develop interest in mosaic. Pietrasanta, an internationally recognized city of art, is the place where I walked first with the mosaic and precisely at the Stagio Stagi Art Institute. My career has begun at the historic Favret artistic mosaic workshop.
The continuous desire to grow and to share led me first to Spilimbergo, another city symbol of the mosaic and then to Ravenna, home of the Byzantine culture of mosaic. In 2001 I opened the laboratory "Ursula Coursi mosaici artistici" in Pietrasanta where I create mosaics on commission and create my own research and experimentation works. My artistic path is the attempt to give the mosaic a new contemporaneity by recovering materials and objects to try to give new forms of expression to a millennial technique.
Besides the laboratory activity, I teach at art schools, educational agencies and private courses. To safeguard and promote an "ancient craft" such as mosaic, I founded in Pietrasanta together with other artisans, the association "ArtigianArt".
Mosaic: Colors, shapes and freedom!