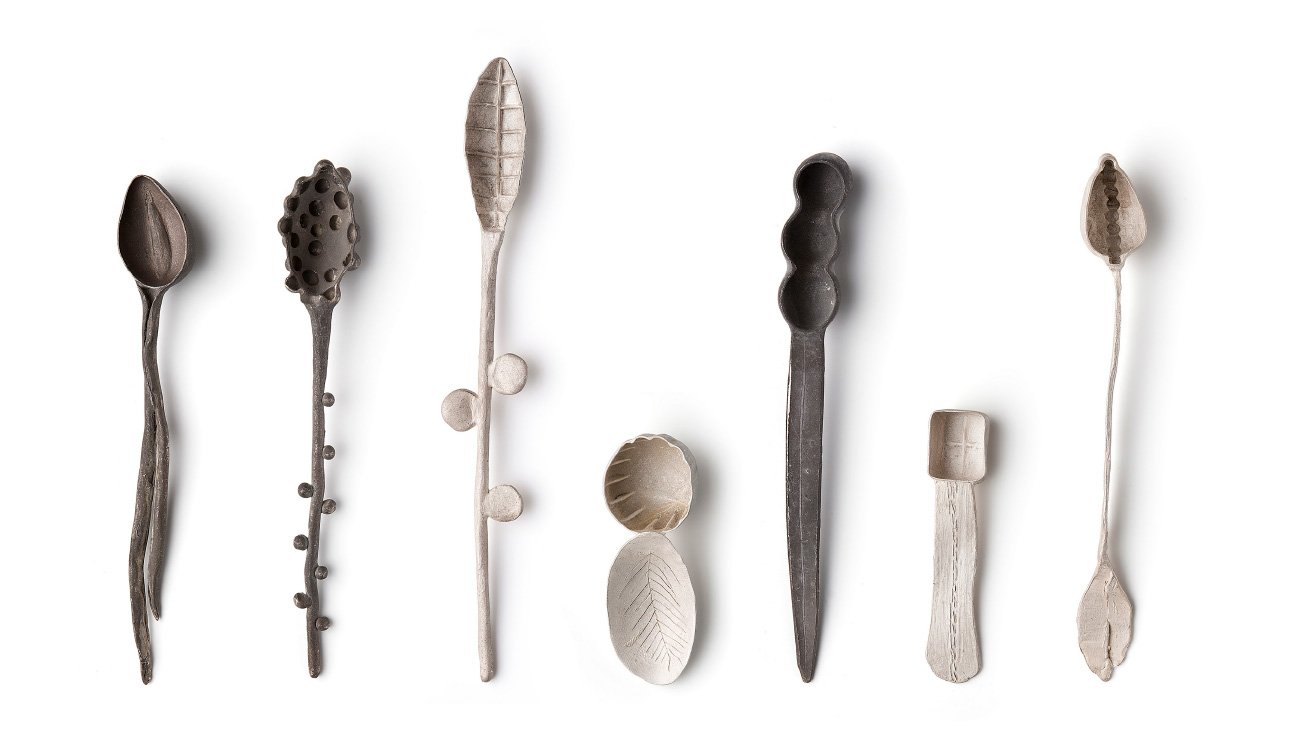 Gabi Veit
Spoons and tableware are Gabi Veit's passion. Her spoons surprise the beholder with unusual shapes borrowed from plant life. Her "Seven Sins and Spoons" set picks up on an old theme in cultural history: each of these pieces represents one of the seven deadly sins.
In the "capriccio" collection she uses vintage spoon boxes, for whose already existing deepening in velvet she shapes a new spoon family, all spoons similar, each different.
In her candlesticks she plays with light and shadow, with gracefulness and daring stability. The candlestick "spericolata" dances on the table like a prima donna, powerful and delicate.
Having grown up in South Tyrol, the artist creates jewelry that celebrates the rough and jagged shapes and outlines of her home country's rocks and mountains. Her jewelry often features stones in different forms. Some of her rings have been set with rough garnets from her region. Nature, always nature, is a source of inspiration and confrontation for her.
She exhibits in museums and galleries, has won various prizes and her work has been purchased by museums of applied art in Leipzig and Lausanne.