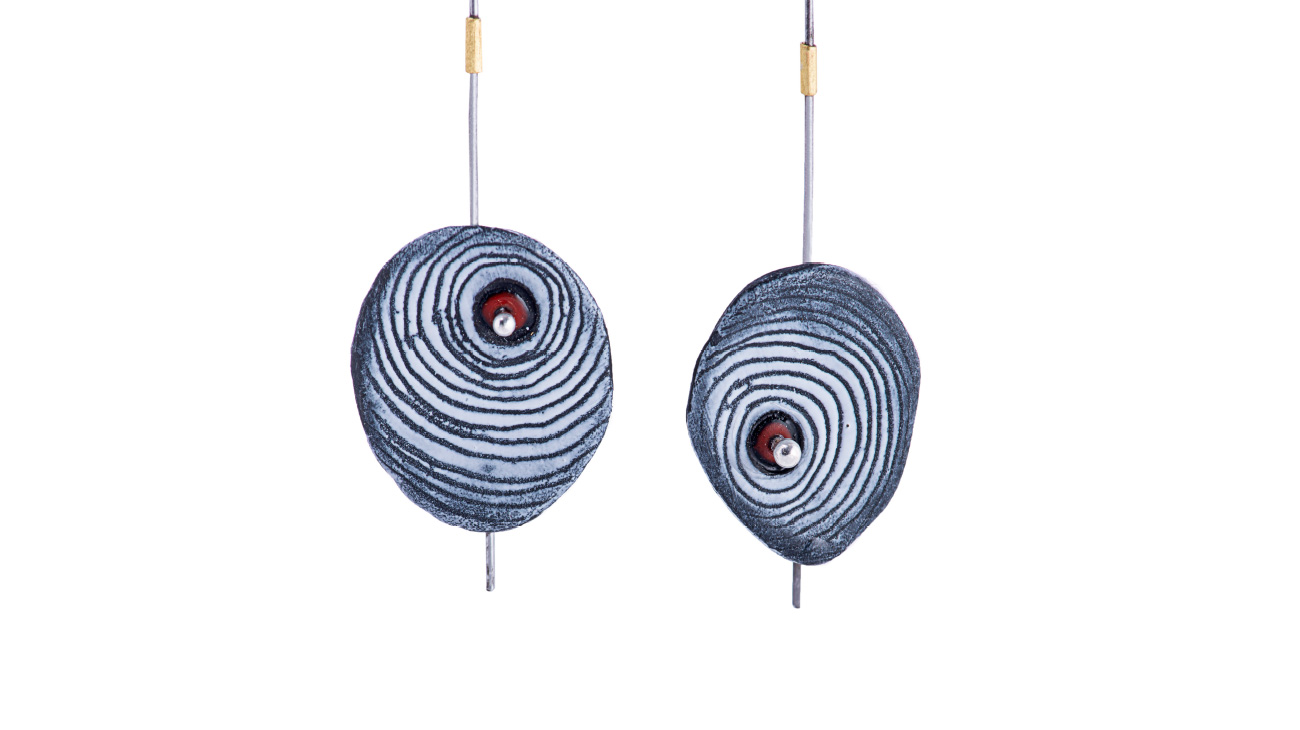 Maria Diana
Maria Diana began her artistic career working in the studio of the contemporary artist Maria Lai and from her she acquired above all her artistic sensitivity. In this period she learned the techniques of ceramic manufacturing and design, as well as the study of composition and the balance between volumes and shapes. The studies of architecture completed the training period that ended with a degree at Polytechnic University of Turin. Through many masterclasses she deepened the general and specific artistic techniques on ceramic materials. Recently she has started to learn the traditional goldsmith and lost wax technique.
Her jewellery has been exhibited in collective exhibitions, in art galleries and museums such as the V&A Museum in London, the Mad Museum in New York and Norton Museum in West Palm Beach.
The main material used in Maria Diana's work is porcelain left in its natural white or colored with oxides such as cobalt, iron, manganese. The porcelain is worked entirely by hand in different shapes and textures, then it is fired in special kilns at temperatures as high as 1200/1300 °C (2192/2372 °F) After firing and glazing, the items can then be decorated with precious metals (gold or platinum luster) and fired again at about 750°C (1382 °F). The distinctive feature of Maria Diana's work is given by the organic or geometric textures and the combination with other materials (bronze, silver, leather, rubber, steel) and other technologies (lost wax casting technique, laser cut engraving, 3D printing).
"I chose jewellery as the field of my artistic research because I like to think that these little artworks can easily travel around the world and reach many people"