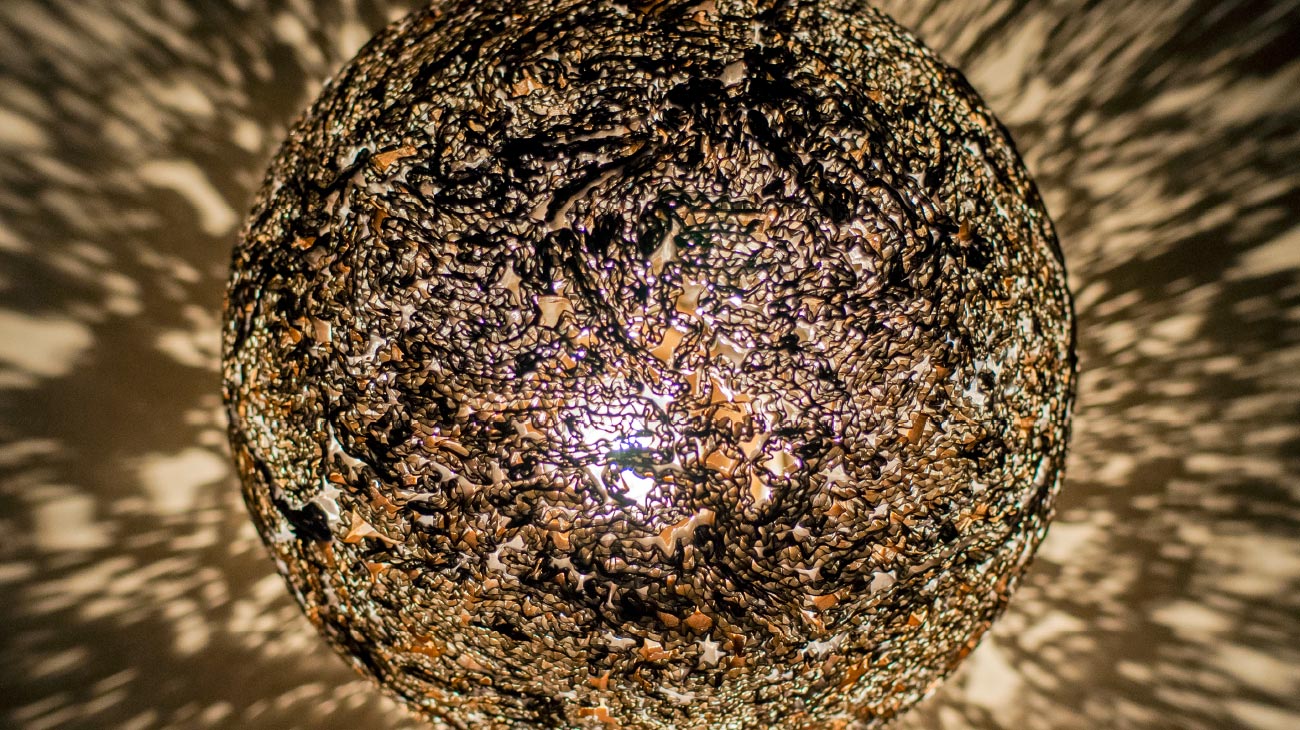 Alessandra Bray
Avanzi (remains) is what remains and takes a new identity and new shapes. Avanzi (advances) meaning to advance, to move forward, no matter what are the element's origins: a creation that comes from the mind and develop into forniture and lights, crossing the marvellous process of creativity by artists' hands.
The cardboard is the unique material used by Alessandra Bray, a self-thought artist in spite of a Degree in Economic and Business Sciences, who decided to make a responsible choose, using only recycled material for a very low environmental impact. The artist has always handled cardboard since her early realizations, but her tecnique has experienced some manufacturing improvements and, inspired to ancient tradition, she reduced the raw material just in bands, as woolen yarn extracted from the raw wool. For the production of her lamps, she – literally – embroideres bands, like an embroidery does with yarns, obtaining plays of lights and shadows of such deep suggestion.
Alessandra Bray offers to the recycle cardboard the chance to be new amazing forms, turning it into accessories, furnishing and lamps by an extremely contemporary design. A universe made of light and poetry, in which elegance and lightness are combined with an intimate and refined style.