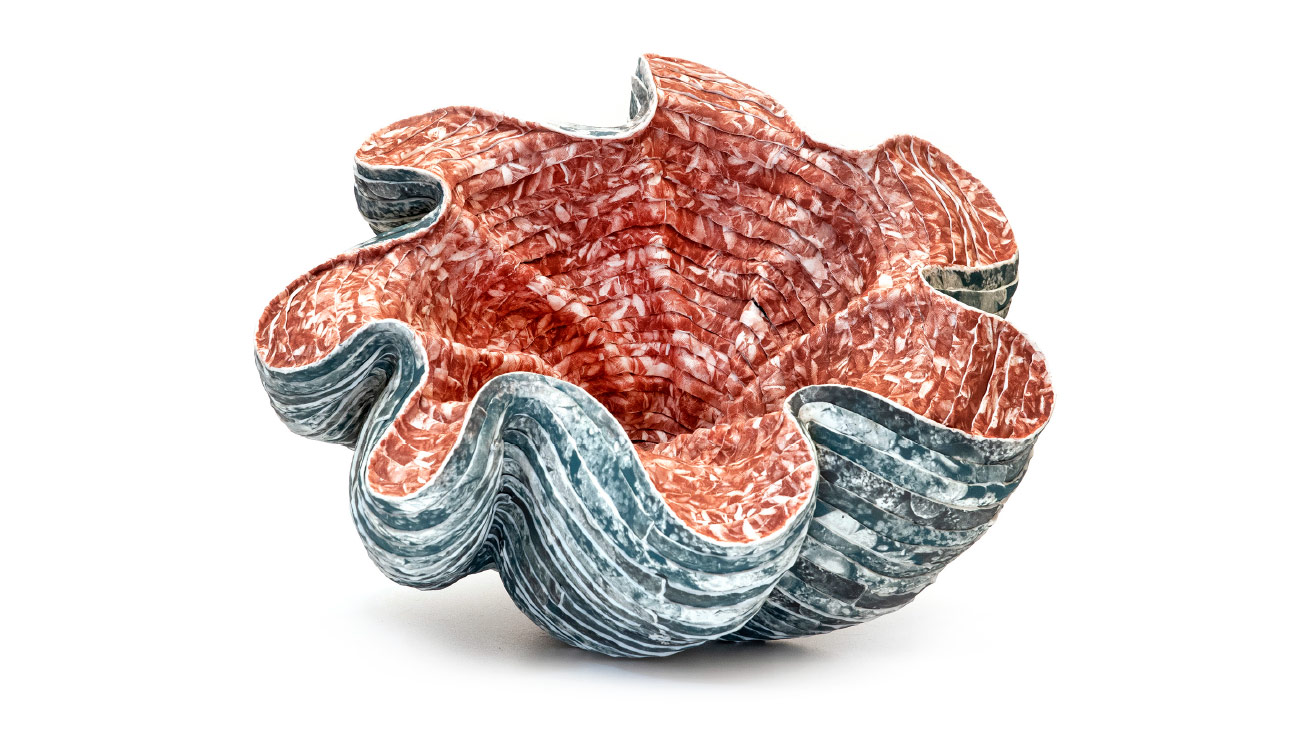 Sara Dario
Photo-Sculpture. I came to porcelain after several experiments with various materials with which I sought to merge sculpture and photography. I went from gypsum to bronze, marble, silicones, resins, wax, through terracotta, and stoneware, until at last I found porcelain to be the material that gives me the freedom of expression, research, and experimentation I was looking for.
The technique I use is Silk Screen, which is the production of screen-printing matrices by photographic means. I print in colour at high temperatures directly onto raw porcelain. Thanks to this technique, I can cut, deconstruct, reconstruct, and model my images to create my photo-sculptures and installations. In my creative process, the photography is as integral to my art as the plastic form. Once transferred to porcelain, my photographs acquire a body, which I can model.
 They follow each other like the frames of an old film, giving form to a three dimensional element. The plastic form follows the poetic logic of a story, which comes from merging a variety of images.
I divide my work into two types of Photo-sculpture: One composed of images cut first into fragments and then recomposed so that—taken as a whole—they express a descriptive or poetic theme; The other also comprises cut and recomposed images, but results in abstraction.
The abstract pieces are all linked by the concept of movement. In these works inspired by the wind when it blows through the shivering trees or rippling meadows.