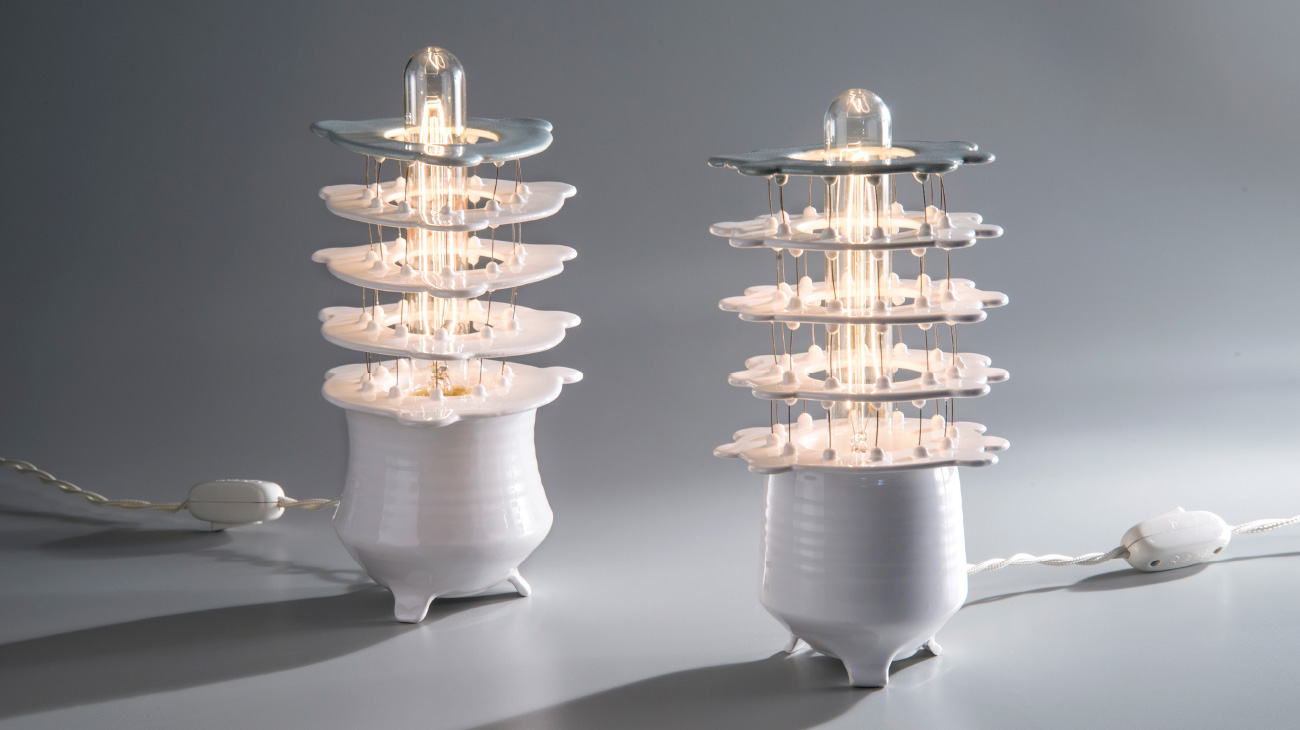 Lidia Marti
Combining my technical and formal research, I interpret the decorative object through lines and three-dimensionality. Connected ceramic surfaces, almost suspended by portions of metal wire, give birth to vases and luminous shapes with evocative power. With the decomposition of volumes, dear to me, I alternate full and empty spaces that give my pieces extreme lightness and aim to intrigue the viewer to discover the illusory fragility.
In contemporary jewelry, I am inspired by and interpret the geometries of molecules and constellations, thinking of them as real sculptures to wear. In addition to combining different materials, ceramics, metal and nylon, I want to invite you to play and interact with the necklaces to identify their transformations. The double-face, the change of shape and the many combinations of the elements of which they are composed make my creations an innovative and surprising proposal.
I use glazed ceramic to create objects forged on the lathe with refractory metal inserts fired together at 980°. All my works are made entirely and exclusively by hand to mark a quality of its own and unrepeatable to each object. My creations are forms in motion, which slip into three-dimensional space: contemporary bijoux, light sculptures and furniture accessories.