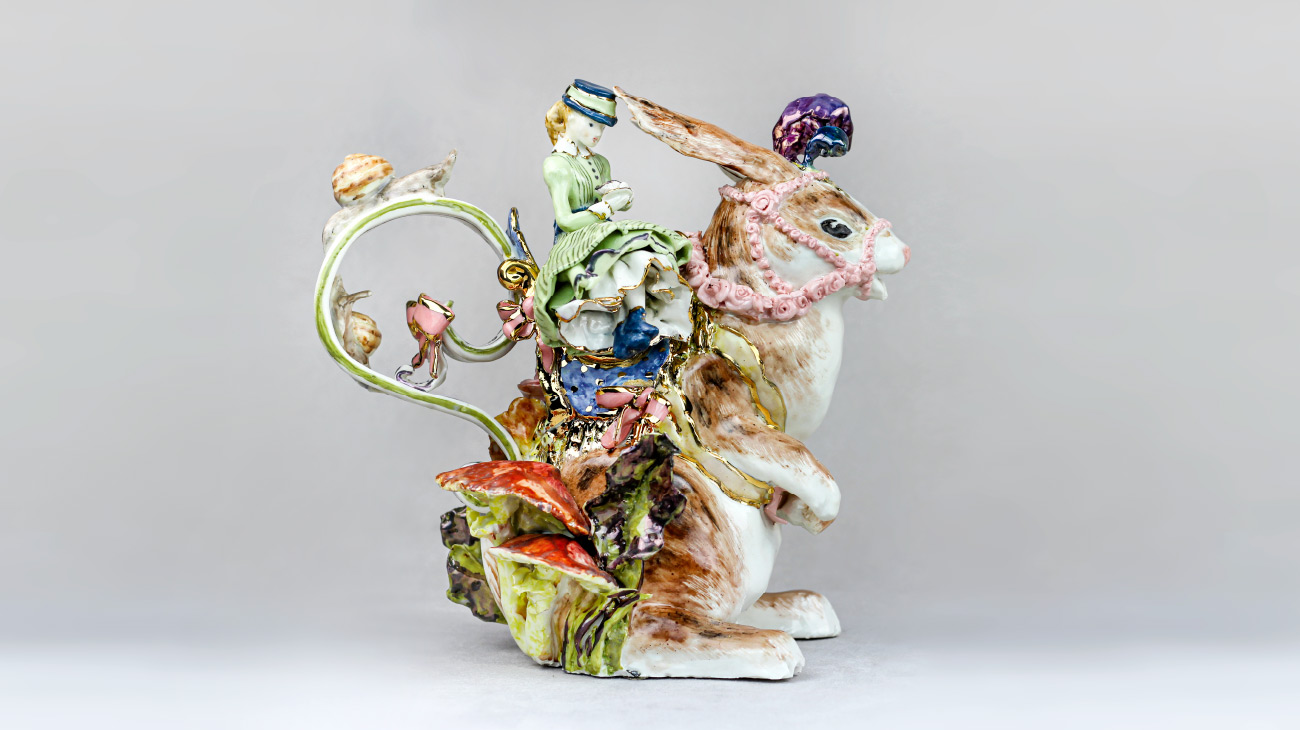 Cecilia Coppola
My ceramics are almost always objects of use reinterpreted through a fantastic lens. As in fairy tales, these everyday objects come to life; each element turns into something unexpected. My research was born from an interest in fairy tales and myths understood as the origin of every culture and therefore also of its symbolic meanings.
In principle, however, it is not so much the representation of the symbol that interests me but rather a formal effect (aesthetic, dynamic, poetic). That is, the effect I'm looking for is the "contrast": the everyday and the fantastic indeed. But also the joyful and the dramatic, the fairy and the ghostly. Surprise and amazement interest me as vehicles of knowledge and discovery that trigger inner growth. As in myth and fable, only much later in psychoanalysis, the "extraordinary" has always been a means to achieve self-awareness and knowledge.
Stylistically, my research brings me closer to the figurative and theater art of the 1700s in whose frivolity of forms a story with tragic outcomes can be hidden and the lightness of the material forms is supported by a laborious and virtuosic craftsmanship. In other words: I need the symbol or archetype to tell a story and, to tell a story, is always my true goal.